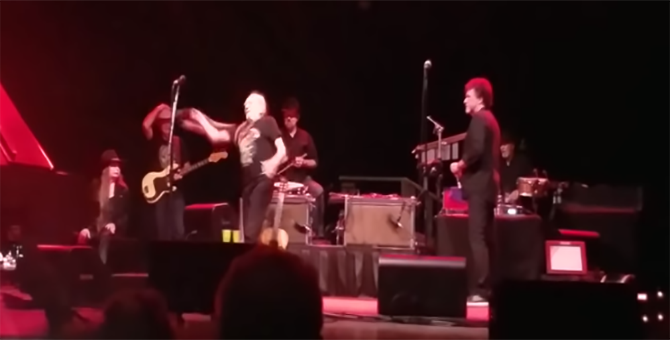 Willie Nelson was performing in Charlotte, North Carolina on Saturday when he became ill while on stage. Willie unstrapped his guitar and threw his hat into the crowd before walking off. He promised to return to Charlotte to finish his show.
TMZ reported: The 85-year-old country legend was set to perform at the Outlaw Music Festival and even readied his guitar with his red, white and blue strap … but quickly unstrapped himself, hurled his hat into the crowd and walked off stage.
Live Nation Carolinas: Due to illness, Willie Nelson was unable to play tonight at the Outlaw Music Festival at PNC Music Pavilion Charlotte. Fans are asked to please hold on to their tickets until the new date is announced.