The New Orleans Saints offered a first round tender to restricted free agent quarterback Taysom Hill on Friday, according to ESPN's Adam Schefter.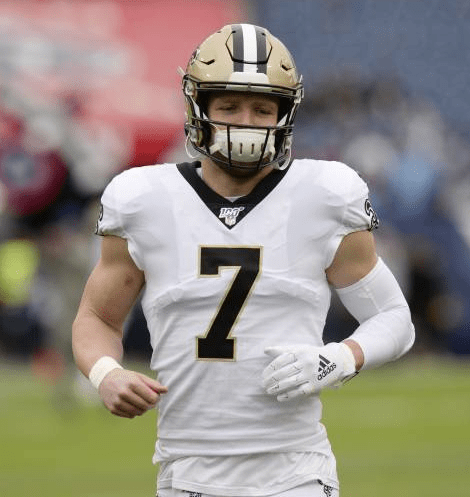 That means another team would have to cough up a first-round draft pick to sign him away.
The Saints also will have the right to match any offer that Hill might sign with another team after making him the qualifying offer, which is for one year and worth $4.67 million, according to Over the Cap.
It remains to be seen if any teams are willing to consider such a hefty price tag for the 29-year-old Hill, who has become one of the NFL's most intriguing players in recent years due to his Swiss Army knife role as a read-option quarterback/running back/receiver/tight end/fullback/kickoff returner/special-teams coverage specialist.
Hill will presumably become New Orleans' primary backup, with veteran Teddy Bridgewater expected to leave in free agency. But the Saints will also likely make it a priority to add another experienced quarterback to the roster so they can keep using Hill in his versatile offensive role.
Tags: