A man from China had just passed his driver's test when he suddenly took a wrong turn.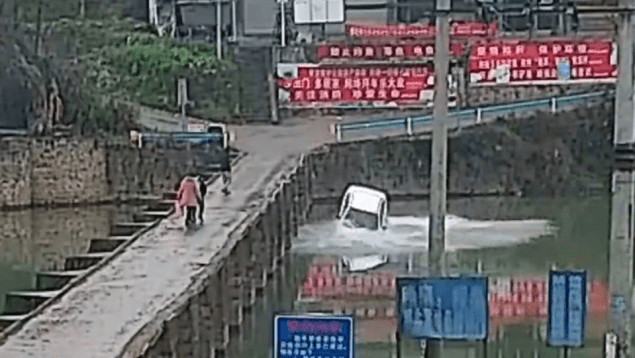 The man, identified as Mr. Zhang, said he was reading text messages from people congratulating him for passing his driver's test.  Zhang took his eyes off the road and made a wrong turn onto a bridge that appears to be made for walking only.
Spooked by two people walking in his direction Zhang swerved off the narrow bridge and right into the icy waters below.  Luckily, Zhang was able to get out of the vehicle, but he did dislocate his shoulder.
"Luckily, the car floated for a while. I couldn't open the driver's door so I had to kick open the door on the other side. Otherwise, I may never have got out." – Mr. Zhang
On-lookers were able to help Zhang get out and dry.
Check out the video of the crash at the link below!