Andrew Ponzi's scheme didn't work when he tried coughing on police officers and saying that he had the coronavirus.
According to police, the 21-year-old college student was driving while intoxicated when he drove the wrong way down a roadway and struck another vehicle.  Police say Ponzi kicked the other driver in the thigh.
When police arrived, they noticed Ponzie slurring his speech and was profusely foaming at the mouth.  At one point, Ponzi allegedly yelled "Corona, ok!" and coughed in an officer's face.  The officer felt particles of saliva and breath landing in his face.  Ponzi was taken to the ground, handcuffed, and taken to St. Francis Hospital where he struggled with hospital staff until he was sedated.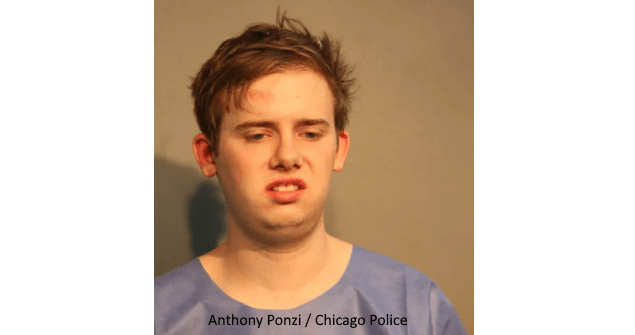 Ponzi told the hospital staff that he did not have the coronavirus.  He's been charged with aggravated battery of a police officer, resisting police, driving under the influence, driving the wrong way on a one-way street, and driving without a valid license or insurance.






Tags: