The first named storm of the 2020 Hurricane Season has formed.
Tropical Storm Arthur formed off the east coast of Florida and Georgia.  It then moved to North Carolina's outer banks Monday and is expected to go back into the Atlantic for the rest of its duration.
Tropical Cyclone formation is not expected in the next 5 days.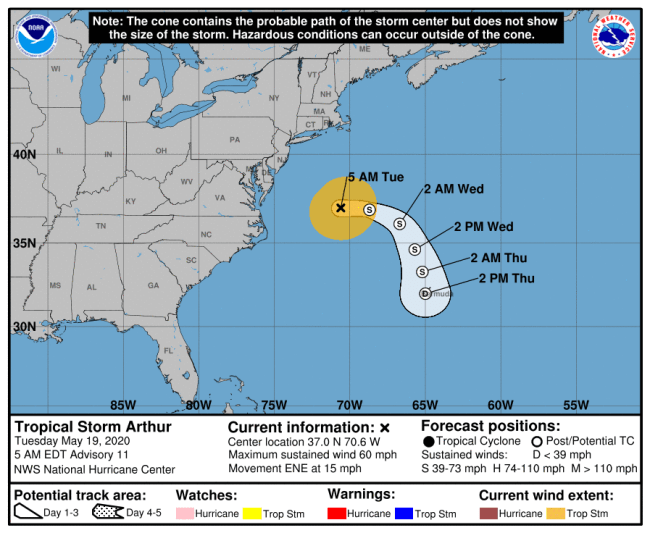 Tags: