KFC has unveiled its new chicken sandwich and it closely resembles the popular Popeyes Chicken Sandwich.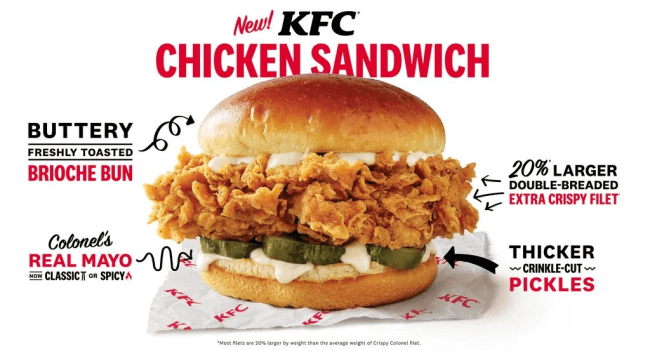 The new KFC Chicken Sandwich will be tested in Orlando, Florida through June 21st.  The "better, more premium chicken sandwich" will feature a Popeyes-like crispy chicken filet, a buttery brioche bun, three crinkle-cut pickles, and the Colonel's real mayo and will be available in both spicy and classic.
In a press released, KFC U.S. Cheif Marketing Officer Andrea Zahumensky said KFC's previous chicken sandwich "wasn't the one to beat," in comparison to the Popeyes sandwich that went viral in 2019 and actually caused a temporary supply shortage for the restaurant.



Tags: