June is National Candy Month, so CandyStore.com just shared the most popular candy in every state based on sales numbers.
The results surprised us, mainly because Reese's Peanut Butter Cups did so poorly.  They were only number one in seven states, which put them in third place.  Reese's Pieces didn't win a single state.
Here are the results . . .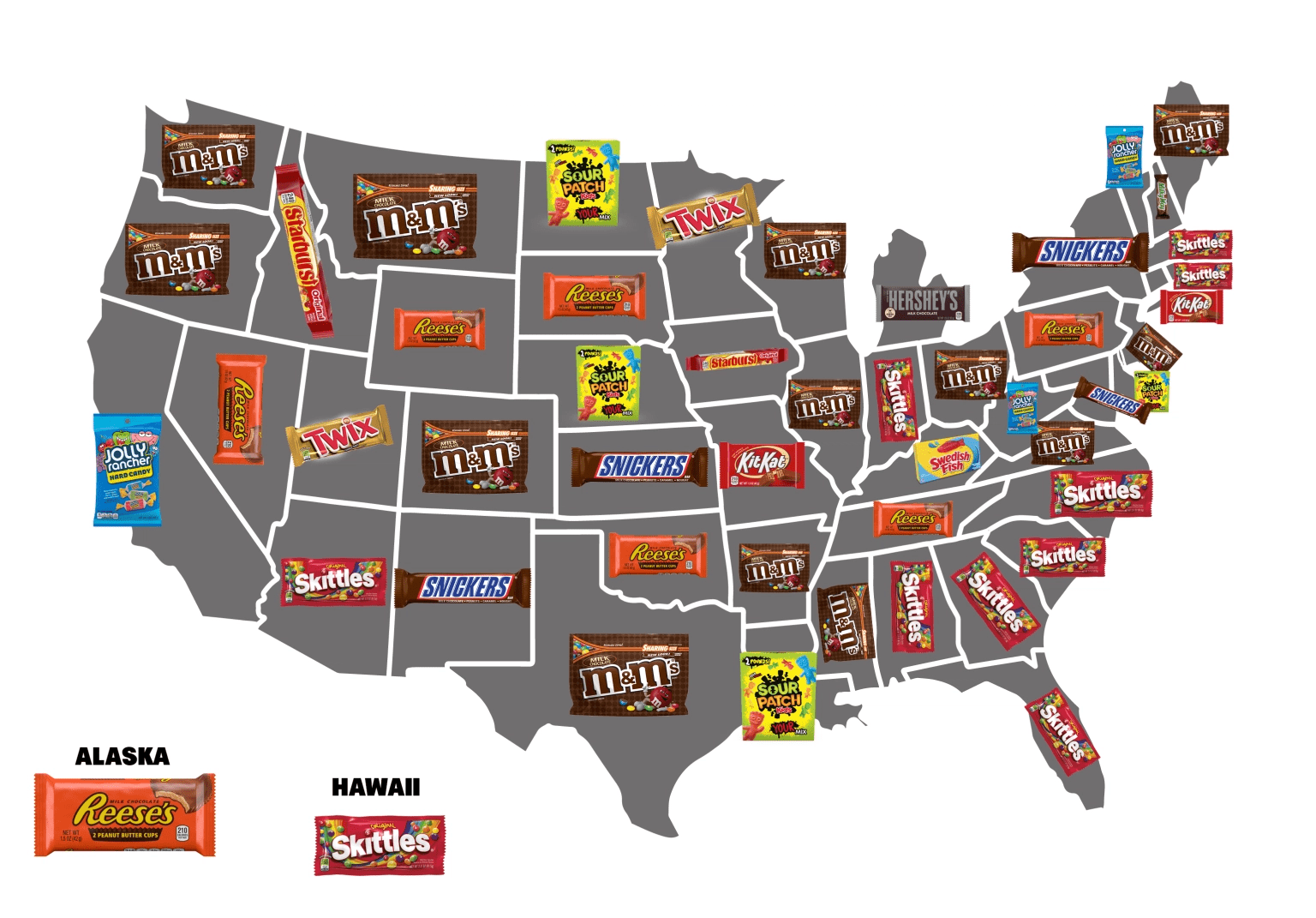 Tags: