A man in England lit 100 tea lights in a romantic attempt to propose to his girlfriend and accidentally burned down their apartment.
Albert Ndreu tried to surprise his girlfriend, Valerija with a romantic display of 100 tea lights, 50 balloons, and a bottle of wine while popping the question.  He even spelled out "Marry Me?" with the tea lights on the floor.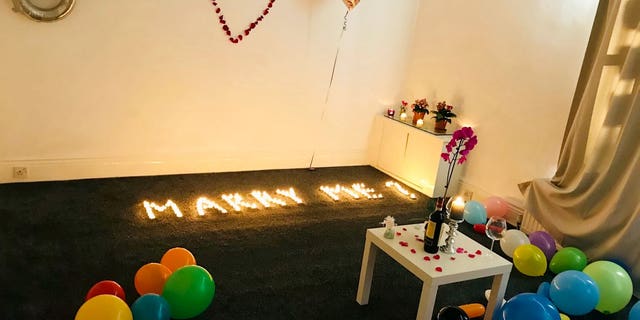 After leaving the apartment to pick up Valerija from work, the couple returned to find their apartment up in smoke.  Albert said he was so worried about the proposal going wrong that he never thought he would set the apartment on fire.
Fortunately, things still worked out.
"He pulled out a box from his pocket and I was just speechless," Valerija said. "He said that he messed up – our house was literally in flames – but asked me if I would marry him."




"And I said yes."







Tags: