Here's Your NFL Wild Card Round Schedule
For the first time ever, the NFL's Wild Card weekend will include six games – three on Saturday and three on Sunday.  Here's the schedule: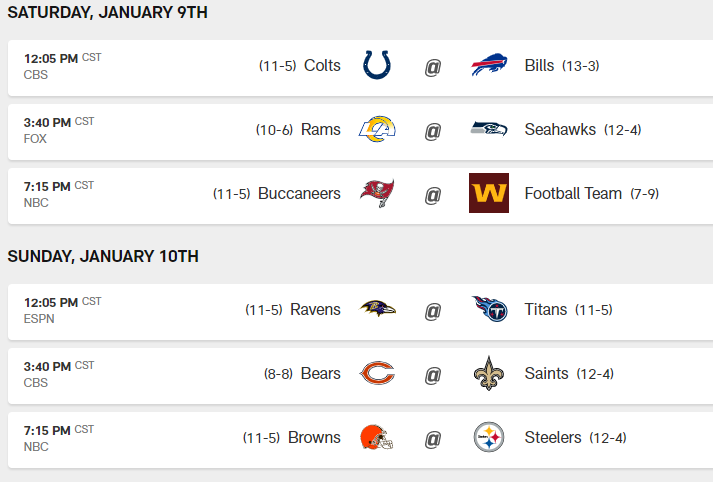 Saturday's action begins with Colts at Bills at 1 pm on CBS, followed by Rams at Seahawks at 4:40 pm on FOX. The Bucs will visit the Washington Football Team in the primetime slot at 8:15 pm on NBC.
Sunday's lineup begins with Ravens at Titans at 1 pm on ESPN and ABC, followed by Bears at Saints at 4:40 pm on CBS and simulcasted with a kid-friendly presentation on Nickelodeon.  The primetime slot will be Browns-Steelers – playing for the second consecutive week – on NBC.






Tags: