Chick-fil-A is expanding its chicken sandwich repertoire with a spicy version of its grilled chicken sandwich.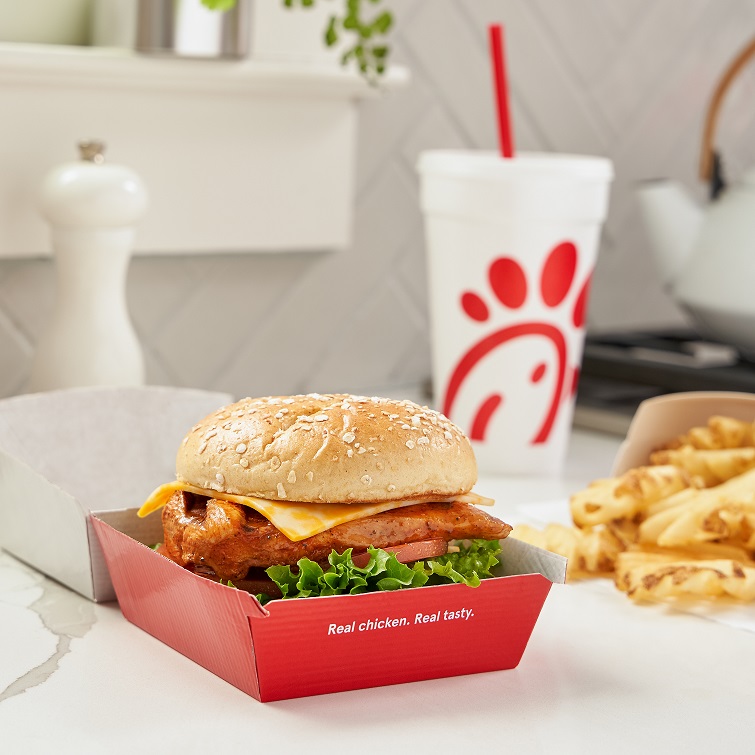 (Chik-fil-A)


The new Grilled Spicy Deluxe Sandwich will be available nationwide and will feature a grilled chicken breast marinated in a similar spicy marinated as the original Spicy Chicken Sandwich, an optional cilantro lime sauce, colby-jack cheese, and a multigrain brioche bun.
The new sandwich weighs in at 410 calories with 13g of fat, 42g of carbs, and 33g of protein.






Tags: